WELCOME
With a successful track record of three decades of operation, our law firm has gained a well-established position and an excellent reputation in the Greek legal and tax services' market. We are privileged to serve on a regular basis top tier international businesses with vested and continuous interests in Greece as well as domestic ones, by providing boutique-quality services and handling complex and important cases with a high level of expertise and determination.
Our clientele's priorities remain always the center of the circle but we do not limit our thinking inside the box.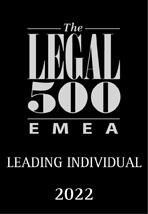 LATEST NEWS & EVENTS
Acquisition of Qualitis S.A. by Optimapharm d.o.o.
We are delighted to have assisted Optimapharm d.o.o., a leading European full-service Clinical Research Organization, established in Zagreb, Croatia, on the acquisition of Qualitis S.A., a full-service Clinical Research and Medical Consulting Organization based in Greece. With the acquisition of Qualitis, Optimapharm reinforces its position as a mid-sized European CRO market leader and extends its geographical presence in Greece. Our firm advised on all aspects of the transaction, including the negotiation of the transaction agreements and ancillary documents.
Moderator in virtual event discussion under the title "Tax News & Views: What you need to know"
Organized by the American-Hellenic Chamber of Commerce, Athens, June 2022
Virtual event discussion under the title "Tax News & Views: What you need to know", organized by the American-Hellenic Chamber of Commerce, Athens, June 2022